54819 - Greece's Rafales
N. Lygeros
Translated from the Greek by Athina Kehagias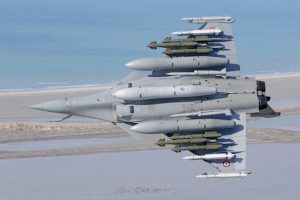 Greece obtains some of the best pilots both in regards to the F16s, as well as for the Mirage, consequently, this constitutes a serious problem for Turkey, which is doing everything in order to forget about it, especially after the 2016 coup which weakened its air force. 
This differentiation in human resources already makes a difference.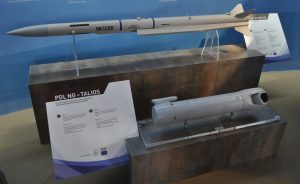 Now with the obtainment of the French Rafale by the French Air Force, and thereon, with the new version of the F3R, which encapsulate the Talios system (Targeting Long-range Identification Optronic System) which is capable of activating a Meteor missile with a range of 150 km and a speed of Mach 4, Greece drastically increases that difference.
Additionally, the fact that the F-35 sale to Turkey froze, due to her irrational movements with the Russian S-400s, whereas Greece can obtain this aircraft, comes to significantly enhance this difference which makes the difference. 
This explains the irritation of Turkish diplomacy which again lost at the points, during this struggle as well.
Greece's initiatives in both the defense field, as well as in the energean one, create an allied context which we take advantage off effectively.